THOUSANDS OF WATER SPORTS LOVERS AROUND THE WORLD ARE ENJOYING THEIR ADVENTURES WEARING OUR WATER SHOES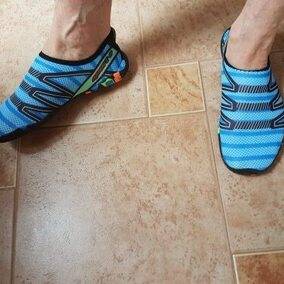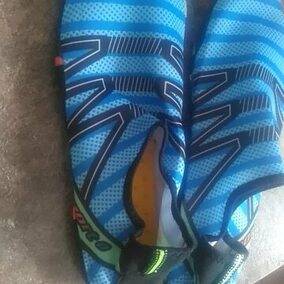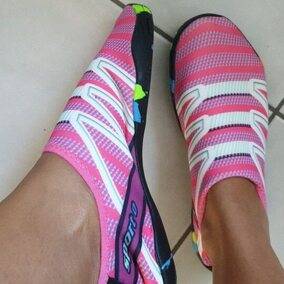 Forget trippy flip-flops and athletic shoes that take days to dry.

Enjoy the feel of being barefoot while still protecting your feet.

DESIGNED FOR THOSE WHO LOVE BOTH INDOORS AND OUTDOORS WATER SPORTS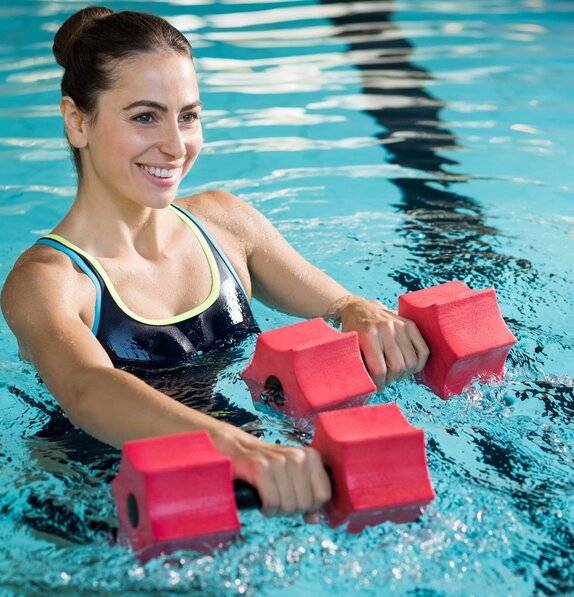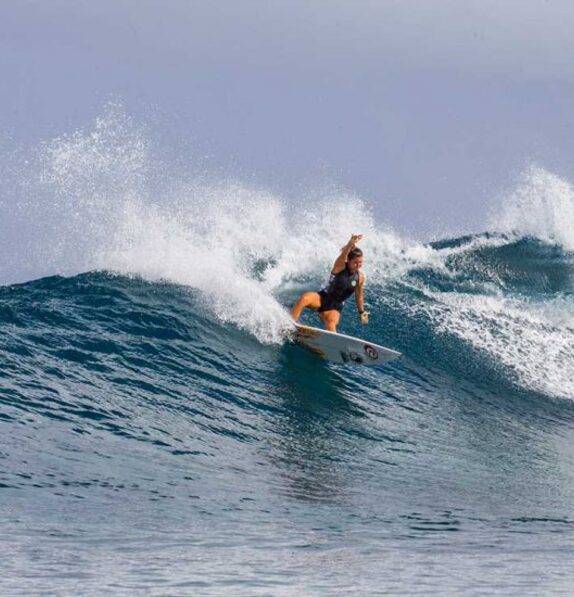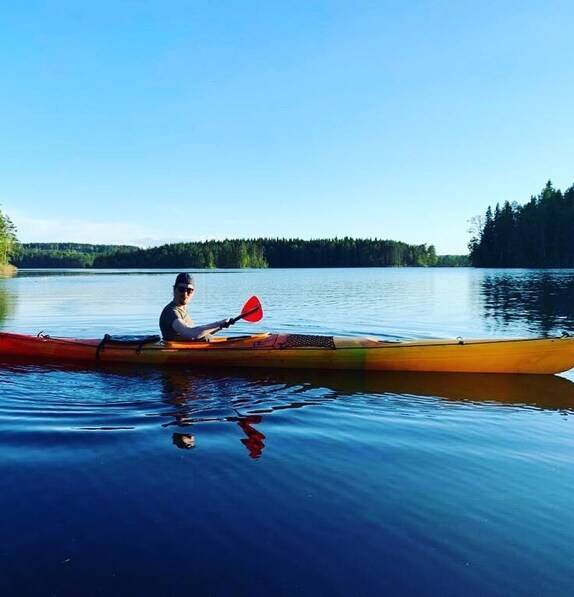 Double layer fabric upper provides for comfort and breathy, perfect design for daily beach walking or sport performance.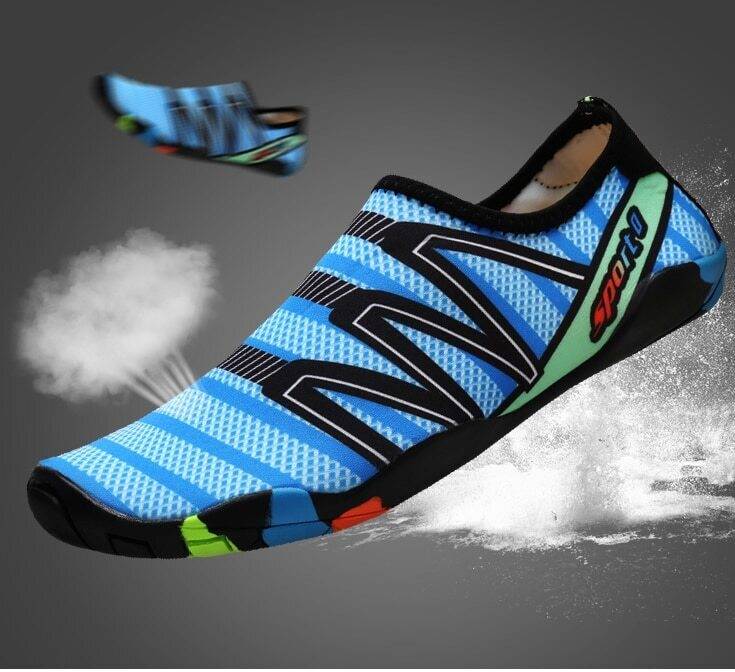 The FuildFlow Technology allows water to flow from the upper through the outsole and improves air circulation. The drainage system delivers a more breathable shoe out of the water and increases air flow for faster drying time.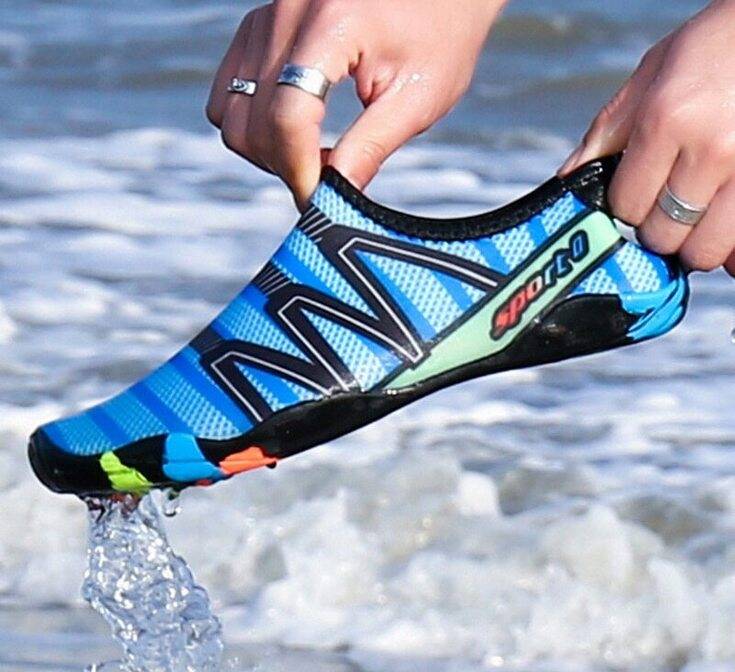 Water Shoes includes reduced sole heights to create the natural balance and grip of being barefoot while still providing protection from the elements.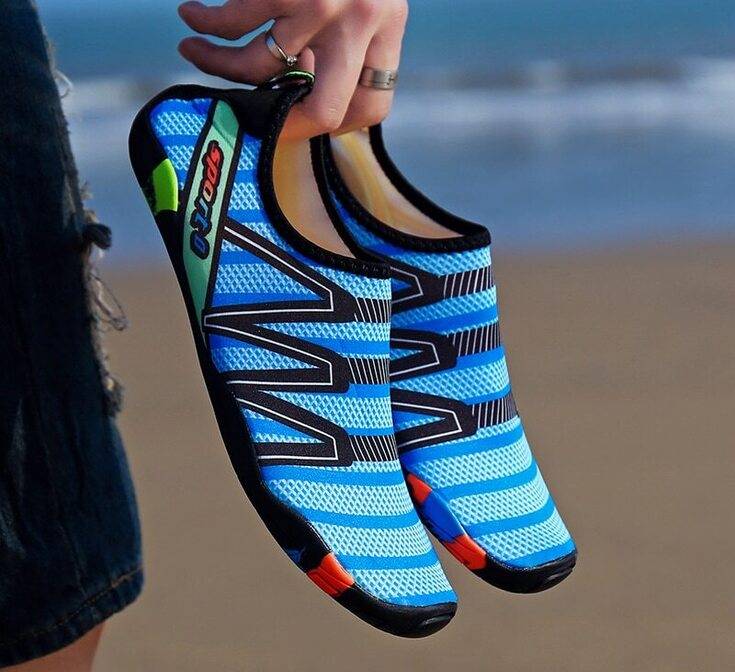 Enhanced ultra-grip sole designs add traction and stability to wet surfaces allowing you to take on any adventure. Rubber pods strategically placed in high wear areas for additional traction.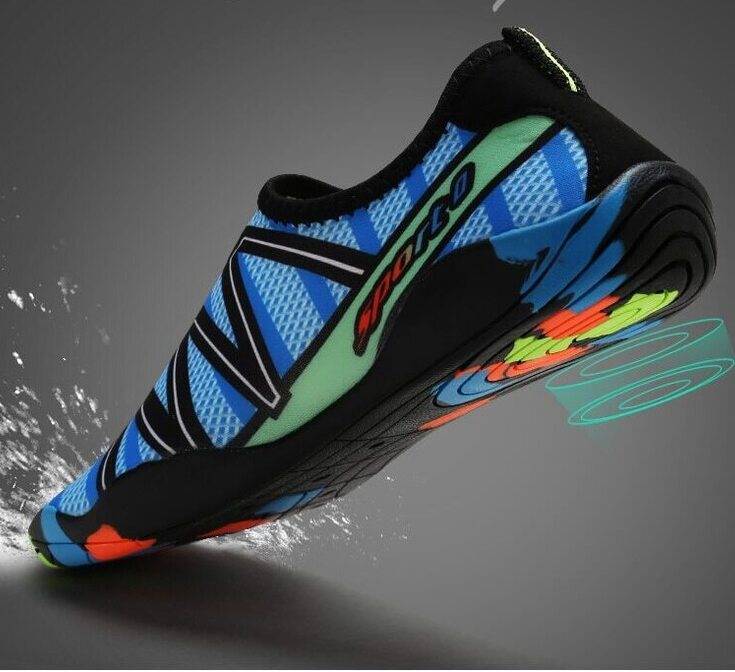 COMFORT AND PERFORMANCE

The Water Shoes are designed to maximize the articulation of the toes while offering protection and minimizing injuries during activities. The system is designed to offer to toes the articulation to maximize performance while reducing potential for injury to smaller toes and allowing for an easier slip-on entry.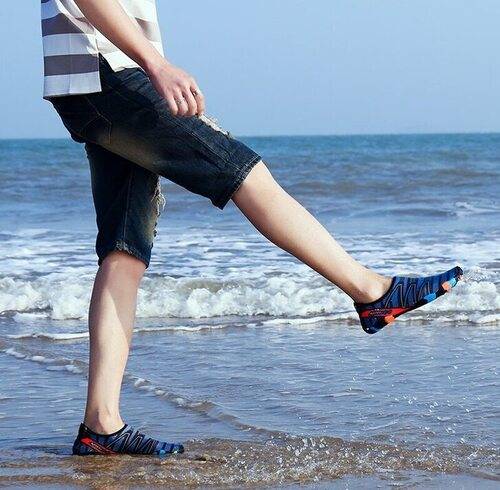 The lower profile outsole allows footwear to be worn in restrictive spaces, like in a kayak and the ergonomic design reinforces natural stability and body posture.
This slip-on amphibious shoe goes where other athletic shoes wouldn't dare to tread. Hydrophobic engineered mesh offers lightweight breathability, while a contrast stitching lateral support system locks down the foot for stay-put performance in or out of the water. Because a waterlogged shoe can weigh you down, new FluidFlow technology allows water to freely drain through the outsole for quick-dry comfort.
Comfortable to use for AQUA GYM in an indoor pool on winter or surfing, canyoning, kayaking, camping, zip-lining, swimming, jumping, river trekking, paddle rafting, snorkeling, raining, beach visiting, traveling, water aerobics, jogging, walking, any water playing or land playing during nice weather.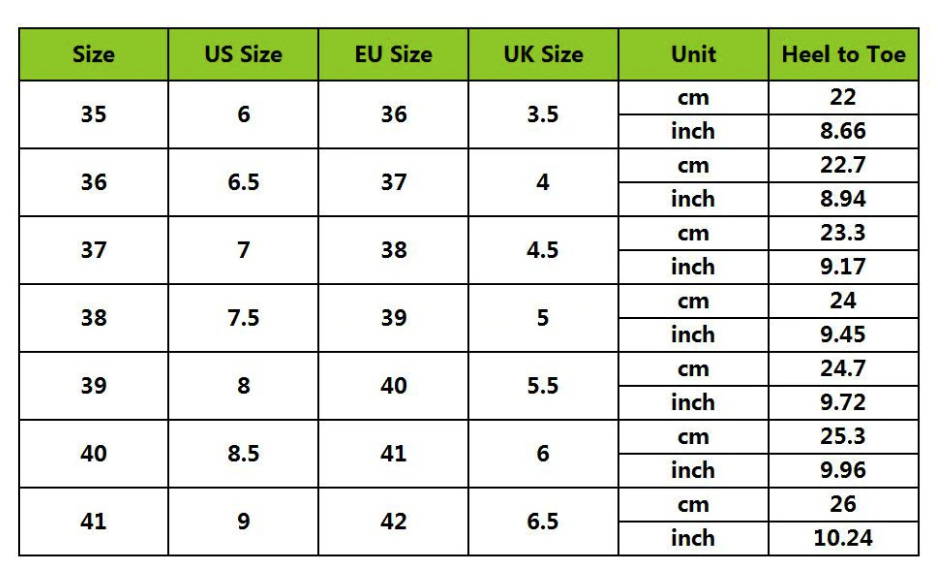 Free Insured worldwide shipping

24/7 customer support (Real People Behind the Desk)

30 day money back guarantee (Risk-Free)

Tracking number
We Ship To All Countries Worldwide.
Orders are typically processed and shipped out in 1-3 business days. At any point in the process you can check the status of your order using Order Tracking page. This will show you all tracking updates related to your order.
Delivery may range between 4-11 business days depending on the shopping season or high demand for our Products. We do our very best to get the products you love to your doorstep as fast as possible.
Here at PuraGlow we pride ourselves in giving our customers the best experience as possible. Although our customers love our products 100% of the time, if you for some reason are unsatisfied with your product you may return it for a full refund or exchange within 30 days of placing your order.
If you have any other concerns or questions, please visit our Refund and Returns Policy page.