Don't be dissatisfied with materials that stop glowing between dusk and dawn. Our "Lumos" Glow Tape is a luminous tape roll that has a natural glow in the dark, requiring no power supply. It simply works by absorbing light from the surrounding area and then giving out light in the dark.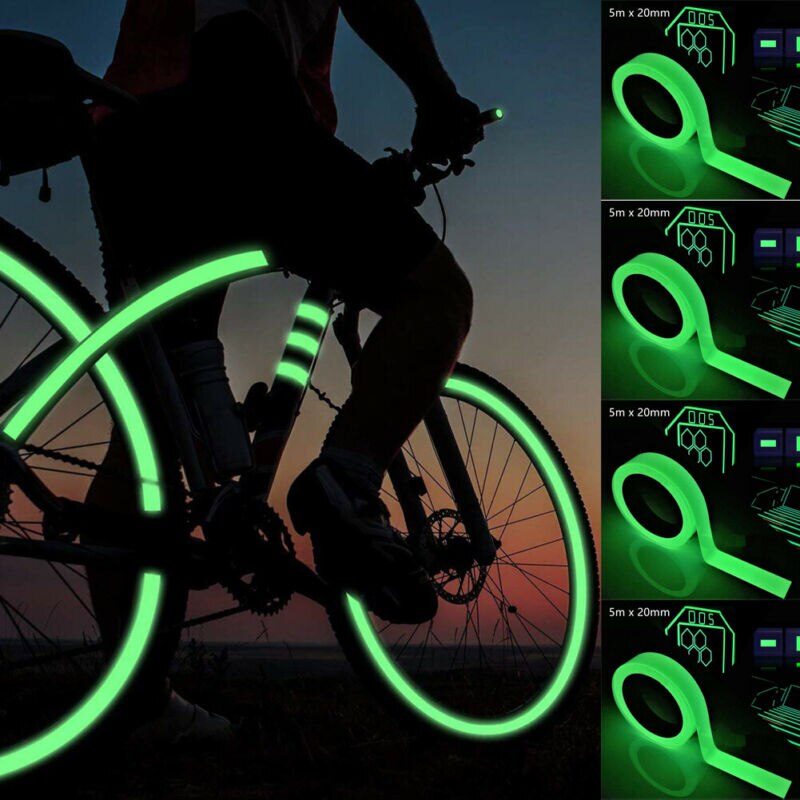 Non-toxic and non-radiative, it is safe to use in-home or stage decor. And it can be used to stick safety signs to the cars, stairs, or other items. With long-lasting adhesive coating, this luminous tape seals tightly and securely. Come up with clever and unique ideas to impress your family and friends.
Reusable: It can be charged over and over again almost indefinitely and will keep working for many years. The first few hours are bright, then gradually dimmed, still visible but faint light. If you think it's not bright enough, you need to charge it again.
Easy to use: In order to achieve a good luminous effect, please note that the glow in the dark tape must be charged about 30 minutes in bright light before each use. It can be charged faster when using those with UV rays in them, like sunlight and black light. Initial brightness is high, then slowly fades off as long as it is in the dark. Expose it to light again and it starts glowing in the dark again.
Free Insured worldwide shipping

24/7 customer support (Real People Behind the Desk)

30 day money back guarantee (Risk-Free)

Tracking number
We Ship To All Countries Worldwide.
Orders are typically processed and shipped out in 1-3 business days. At any point in the process you can check the status of your order using Order Tracking page. This will show you all tracking updates related to your order.
Delivery may range between 4-11 business days depending on the shopping season or high demand for our Products. We do our very best to get the products you love to your doorstep as fast as possible.
Here at PuraGlow we pride ourselves in giving our customers the best experience as possible. Although our customers love our products 100% of the time, if you for some reason are unsatisfied with your product you may return it for a full refund or exchange within 30 days of placing your order.
If you have any other concerns or questions, please visit our Refund and Returns Policy page.