Do you feel tired when holding the phone or tablet for a prolonged period of time? Then you're going to love our Foldable Desktop Tablet Holder!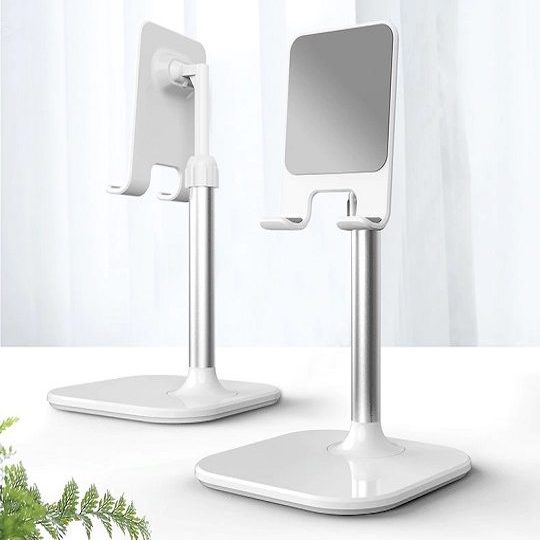 The latest Phone stand for almost all smartphones and tablets is perfect for watching videos, online studying, video phone calls, video conferences, or just watching YouTube while you relax at home. It's a great desk accessory for your office and home. It can be easily adjusted to the (10°~ 45°) angle by hand, and it stays firmly in place which helps to fix your posture and reduce neck & back strain. Free your hand with this magic foldable desktop tablet holder.
Free Insured worldwide shipping

24/7 customer support (Real People Behind the Desk)

30 day money back guarantee (Risk-Free)

Tracking number
We Ship To All Countries Worldwide.
Orders are typically processed and shipped out in 1-3 business days. At any point in the process you can check the status of your order using Order Tracking page. This will show you all tracking updates related to your order.
Delivery may range between 4-11 business days depending on the shopping season or high demand for our Products. We do our very best to get the products you love to your doorstep as fast as possible.
Here at PuraGlow we pride ourselves in giving our customers the best experience as possible. Although our customers love our products 100% of the time, if you for some reason are unsatisfied with your product you may return it for a full refund or exchange within 30 days of placing your order.
If you have any other concerns or questions, please visit our Refund and Returns Policy page.