Indestructible lighters based on actual designs from World War 1.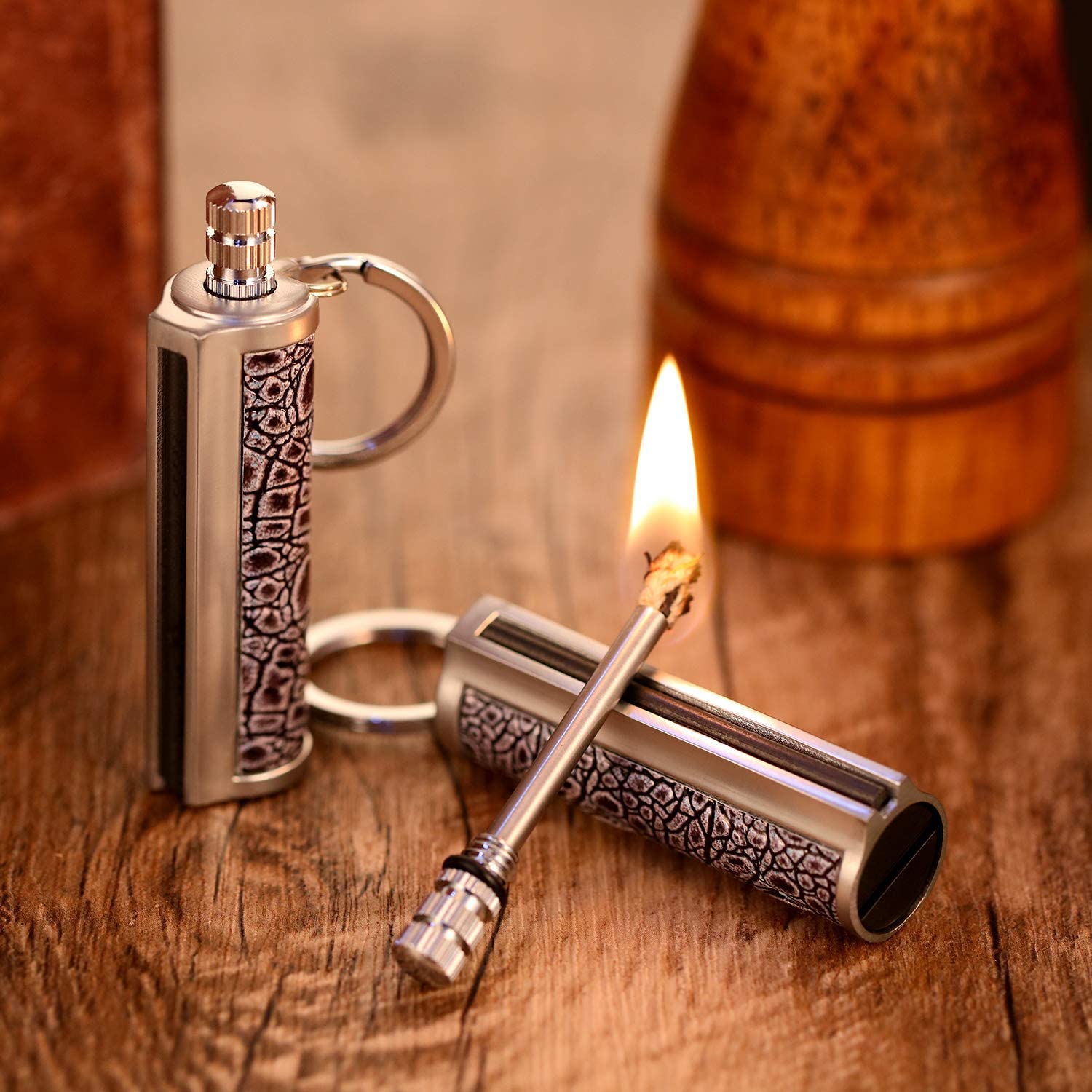 ⚪ Water & wind resistant
⚪ 3x more power than normal lighters
⚪ Heirloom style durability

Perfect for camping, survival situations, sailing, and daily use.
Get Yours Now
Indestructible and versatile

Our Immortal Lighter is 3x more powerful than normal lighters and it even works after being submerged in water.

The masterfully crafted leather is embossed directly onto the holster, making it rugged and almost indestructible.

The last lighter you will ever need.
Warning and Disclaimers:

Take caution when handling this lighter. The fire created from it cannot be put out by shaking the rod or blowing on it. It can only be put out by placing the rod back into the holster.
Kerosene not included due to shipping regulations.
Free Insured worldwide shipping

24/7 customer support (Real People Behind the Desk)

30 day money back guarantee (Risk-Free)

Tracking number
We Ship To All Countries Worldwide.
Orders are typically processed and shipped out in 1-3 business days. At any point in the process you can check the status of your order using Order Tracking page. This will show you all tracking updates related to your order.
Delivery may range between 4-11 business days depending on the shopping season or high demand for our Products. We do our very best to get the products you love to your doorstep as fast as possible.
Here at PuraGlow we pride ourselves in giving our customers the best experience as possible. Although our customers love our products 100% of the time, if you for some reason are unsatisfied with your product you may return it for a full refund or exchange within 30 days of placing your order.
If you have any other concerns or questions, please visit our Refund and Returns Policy page.